Three kinds of agencies where you can meet a Russian bride
Sites where you pay for each letter "delivered to a girl"
The expensive and doubtful way to meet Russian brides.
Men are told by these agencies that Russian ladies do not have Internet at home, so the Russian girls have to come to the office to read their letters. Men can buy their contact information- postal address and name with surname. But as postal mail goes very slow men have to use the services of these agencies and pay for each letter "delivered to her" and her replies.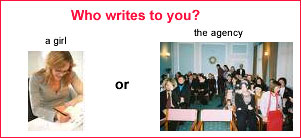 There are several things that seem mysterous to me in this:
1.Where do they find so many women who do not have Internet at work or at home, or who can't go to Internet cafe? Yes, about 8 years ago, only 20 percent of women had access to Internet and had email addresses. All others have to come to the agencies to write and read letteres. But 8 years passed since then and the situation has changed rather radically. And even 4 years ago I met on these sites girls who had emails on my sites, but did not have there. Very strange!
2. Many such sites offer to pay for delivery of the letter to a girl and they guarantee the answer of the girl. But the girls are not cars, not a computer. How can you guarantee the answer? If she does not like him? (yes, yes, the girls have also their preferances and their likes and dislikes). Beautiful girls receive a lot of attention, why should she answer all 100 men who write to her?
3. The third puzzling question is: I helped some men, who asked me to deliver letters to girls whose postal address they bought. I sent special letters that are sent with confirmation (the postmaster checks that the letter is delivered to people living in the flat personally, have their signs and then sends confirmation back that the letter was successfully delivered. It was very puzzling. People that had these postal addresses received the letters all right, but no answer. To send back a letter was free for these girls (but I doubt, that it was girls, the letters were sent nice interesting, active men and .. no answer) - there was an empty envelope in the letters. But alas, no answers were ever given.
4. The fourth thing that puts me on guard is that a lot of Russian beautiful girls write there to men. My experience tells me that if a girl is beautiful and has great photos, if she is not a scammer, she can write to men but only on the first day of her membership, when she does not know yet if she will be much written or not. But then she is much written to, and doubtfully will write herself to men. She will have to spend a lot of time answering her mail (it is quick to answer in the computer, but to write all answers manually as we are told by agencies is a formidable task.).
And this kind of sites are really exspensive. When on my site a man comes to Russia to meet his lady, they have exchanged by that time at least about 100 letters. Some manage to write about 50 letters each day ,and so write about 1000 and more letters till the man comes to meet this woman. If to pay 3 usd for each letter can you imagine the price for a building relatinship with one woman (hoping she is real).
Sites where emails of Russian ladies are sold
The sites that sell Russian women's emails is better ones. But if you want to make it an honest business, it is sooooooooo hard to support!! (About 2 years ago I tried to make one of my sites to sell the Russian ladies' emails. It was awful!.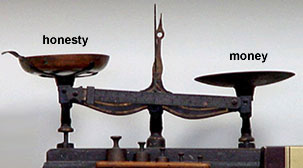 The girls manage to change their email addresses once in 2 months, with previous one blocked or just not answering. The girls do not always tell us about this on time. But some men do the refund becauseof this.
It is extremely hard to catch scammers (not all of them have the same ip addresses so that you can block them by this). A beautiful girl registers to the site, nothing suspicious ( you can't just block her because she has a beautiful face and a great figure!), then you activate her, immidiately 20 men buy her email address and other information, and only in a month you learn that she is a scammer (on subscription site it is easier. Scammers want to have as much victims as possible and so write, write, write to all men without distinction that they are interested only in them, that they have just looked at their profile (without photo, hmm) and fallen in love. So only a look to their mailbox or a complain from any men is enouph to make this girl suspicious and begin checking her and then delete her if she turns out to be a scammer). But how to do it on the site that sells the email addresses?
The third problem that I faced when trying to do this kind of site is the problem of choice. Yes, you can sell the ladies' email addresses but you can't make them answer men. A girl can loose interest (yesterday she had a big row with her boyfriend and applied to some marriage agency, today, she is in love with him again) or she can just not like the man who has written to her. The girls are not goods, they are free, they choose themselves, and if a girl is beautiful she can get about 20 letters each day, she can choose (yes, some sites offer them money for answering, but I thinkihis practice is dishonest, it is understandable that nothing serious will come from this but the man will just loose time). But again men do not know if their letter reached the addressee.
The next problem is that some Russian women who registered on the site manage to find a man whom they want to see as their partner in life very very quickly (it can be one or two weeks). They register, two weeks of communication with different men and then they delete themselves from the site as they found their the only one and want to try to build the relationship with him. On the subscription site it is all right, she deleted her self and the next day the men see that she is deleted and not interested any more. But if they bought her email, why she has disappered, they have nobody to ask. To say nothing, about many agencies that prefer not to disactivate such women's profile even after she asked to delete herself. (If this profile brings you about 100 usd a day, will you want to kill this hen, who lay gold eggs?).
Subscription sites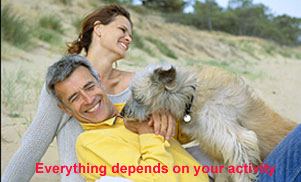 This site is a subscription site. It means that you register and after you pay you have full access to the system. You can write to any girl that is in the gallery, the girls answer you to your mailbox on the site. You have different ways to show your interest to the girls of your choice. They have this possibility also. The Russian women do not pay on this site, they become gold after we check their profile and activate it. If you like the girl, and she likes you, then you can choose to exchange by personal email and communicate there or you can choose to use the site further to communicate (some couples prefer as the site has free online translator). You can at any moment hide your profile - then only the girls whom you have written will see your profile, all others won't see you in the gallery.
This kind of sites has problems also.
1. The main problem is that some men prefer to have slow approach - they send numerous winks to each girl that caught their interest, then they send her postcards, then begin the attack with ice-break. But to 20 such letter girls get tired from these signs of attention but without result and delete themselves from the site (especially if men try to worry the girls into answering them by such means.
2. The second problem is that some men register and wait for "beautiful Russian young girls to write to them. But then they become disillusioned: (we thouroughly clear the site from scammers, so the "girls" with great photos writing to all men from 20 to 80 do not operate here) the men have letters but not from those Russian models they want, sometimes they have children, sometimes they have not the age they want and so on. It is real girls and we can't make the girl if she is beautiful and 25 to write to men up to 55. She is free. If a man wants it, he needs to work himself, to choose, to write.
3. We have no control about the girls. We can also delete them if they act not in a proper way , but that's all. A girl can come to the site today, then in 2 months, then come very often, they again disappear for some time. We can even phone to them and ask to answer the letters ,but they have for example winter, and it gets on their nerves, they feel dark, cold and do not think about any relationship and can't hope for anything, but then the spring comes and the mood changes and she is full of hopes and plans comes to the site each day and only then finds somebody.
4. This kind of service is good for russian brides who can come often to Internet, to the site, then they are in the first pages of the search and have many letters, but others who register and wait for notification about new letters to them can meet disappointment. They do not have letters.
Free sites
I am not against free sites for international and usual dating. If people can support and develop the business by making advertising on the pages of the site then it is all right. But usually these sites have the following problems: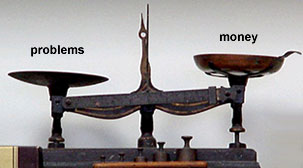 1. They very rarely can give full time support to the site, and scammers manage to register and send many messages before they are deleted. It is if they are deleted. We worked for 3 years thinking about it before we did our multi-level anti-scam protection that helps sort out good girls from scammers.
2. The next problem is that women are not protected there from new kind of Nigerian scammers , that work with women and scam women a lot as if they were American men.
3. We have on the site psychological testing, online translator, I do not understand how it can be provided on the free dating sites. And in my opinion, it is easy to pay 39 usd for a year than to have free dating, and then come to Russia ( pay 3000 usd for the trip) and see that the girl is not compatible with you. This kind of site usually can provide you with basic dating. If you are ready to risk it, it is up to you.